Star is the baby of the family, the youngest of 8. Her favorite color is orange and her favorite animals are caterpillars and pigs. She loves Jesus and watching movies on netflix, playing Always Ice Cream on the computer and cutting things up with scissors. She loves food and will eat almost anything, this earned her the nickname of "piglet" when she was a baby. Now only her biggest sister calls her that and she loves it when she does.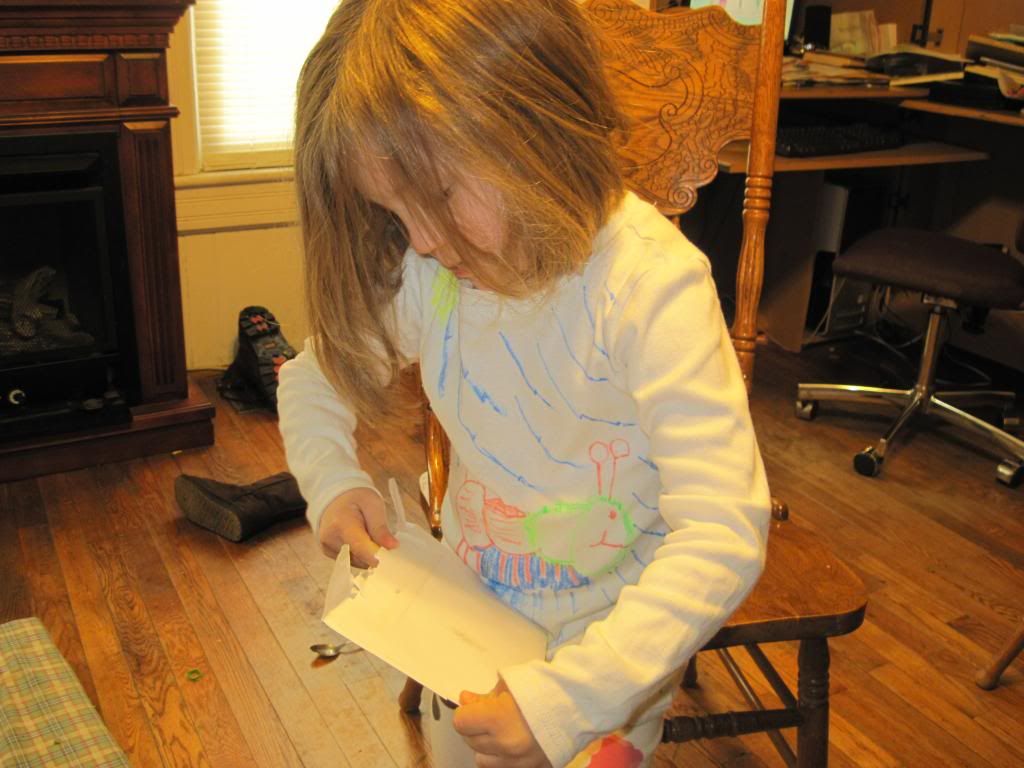 First thing this morning I gave her the birthday card that arrived from her Ma Maw and Pa Paw. She opened it slowly and carefully, then pulled out the card and just hugged it for a long time. My kids always feel extra special to get mail! She kept looking at the animals on the cover and saying AWWWW. After a few minutes I suggested she open the card.....
....and inside was $5.00. She said it was "real money" and ran off to show her daddy. Later in the evening she said she had a dollar for every year of her life. She said if that happened every year and she saved it someday she would be rich. Haha I love how kids think! She hasn't decided if she will save it or spend it yet.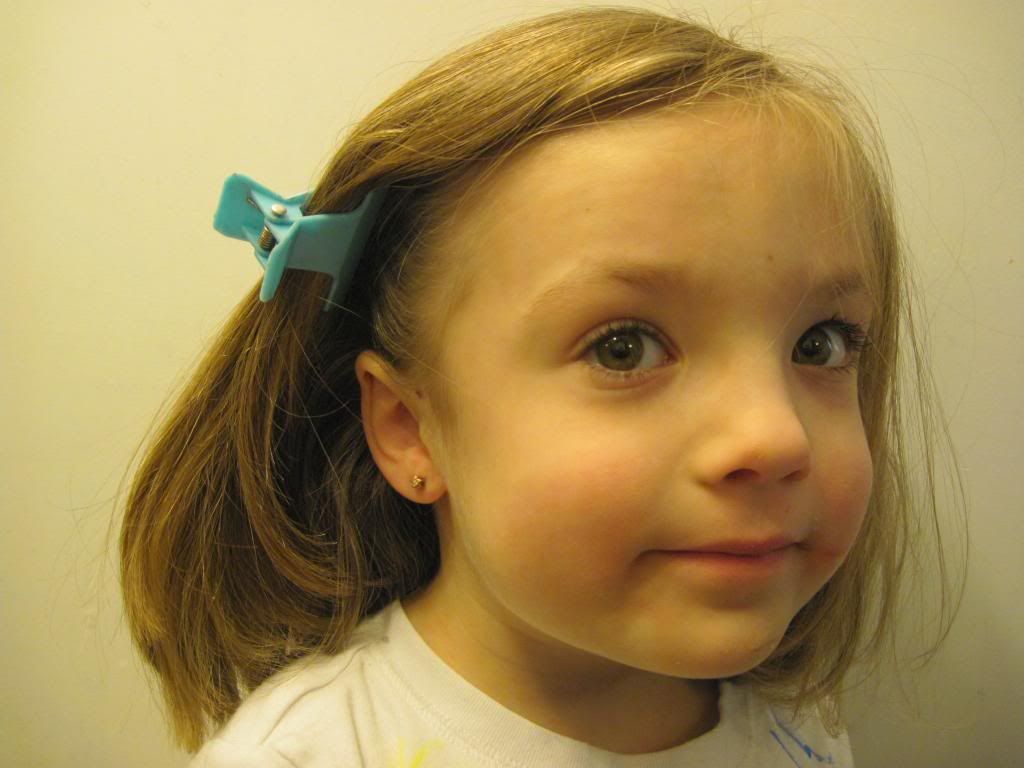 Next on her agenda for the day was to have her ears pierced. She already had her
hair cut last week,
she was ready for more big girl changes.
She didn't even cry. In fact she asked me if I had done it yet. What pain tolerance she must have! When I did the other side she flinched just a bit then asked for the mirror.
River found a tutorial on Always Ice Cream to make a caterpillar cake using a bundt pan so we gave it a try.
It turned out really cute!
My dear friend Deb embroidered the Hungry Caterpillar to sew on a shirt for her, and along with a green tutu she had an adorable caterpillar outfit to wear for today!
Time to blow out the candle!
She wanted the entire caterpillar head on her plate. She couldn't eat it all though!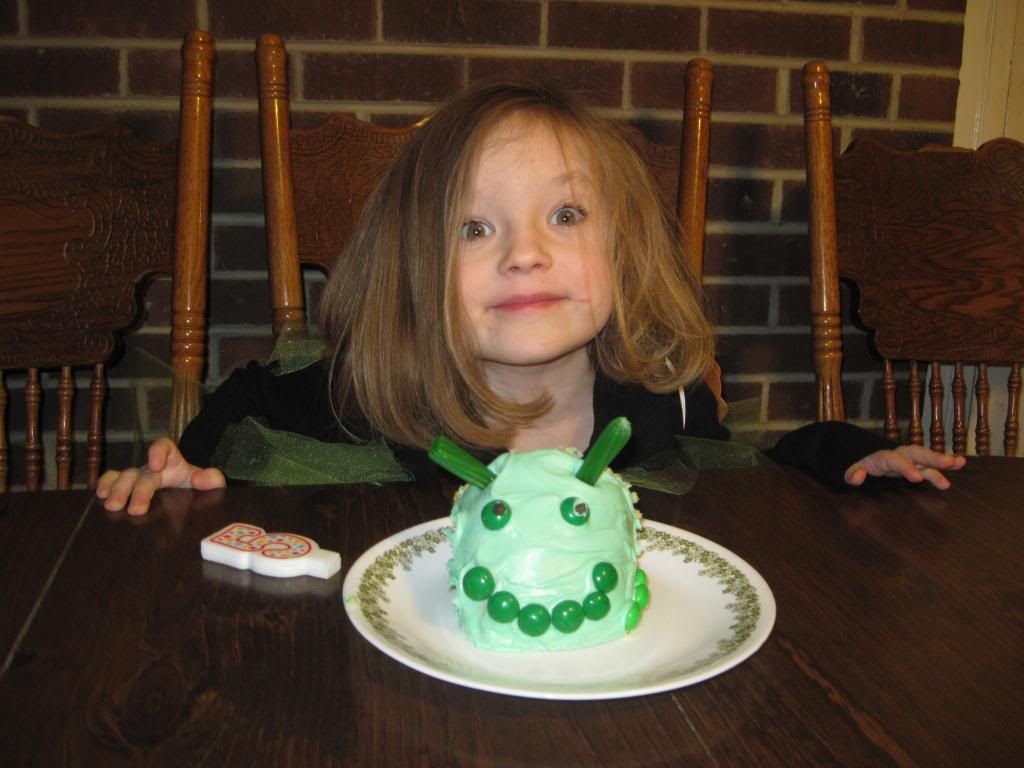 More pictures....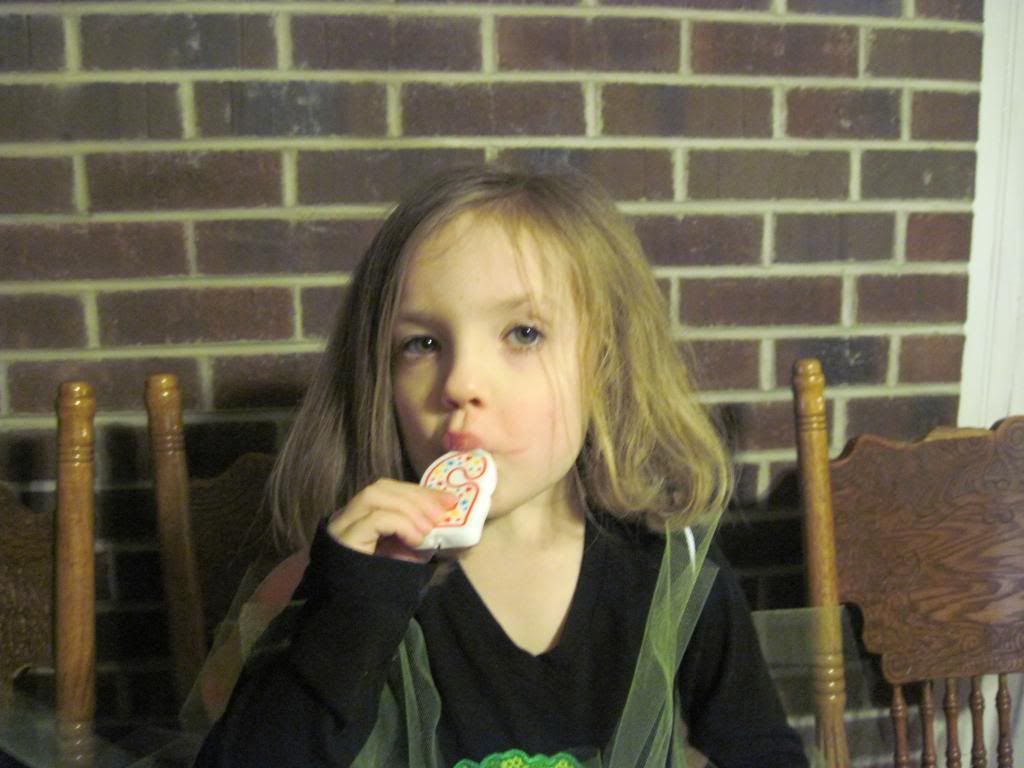 She spent the rest of her day playing games and watching movies with her sisters. The guys were all gone today. The snow and cold kept us from going out shopping together but one day soon we will be hitting the thrift stores for our annual birthday shopping spree! She also has a party scheduled for this coming weekend. It will be her first birthday party ever! Pictures from that will come later, if the weather lets us have it.
Thank you God for blessing our family with Star! You are such a kind and loving God to bless us so richly as a family. Thank you for your provision and daily care, may we reflect your love on to others as we live our lives daily. Amen.