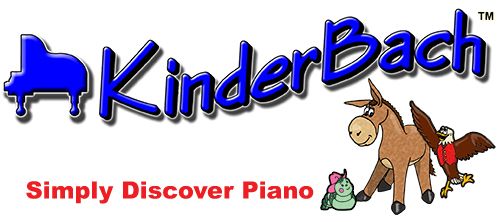 We have been blessed to review an online beginner piano program for children. We received 6 months of access to
The KinderBach Online Piano Lesson Membership With Teacher Corner
.
When it comes to teaching music I can introduce them to many styles, composers, and even a lot of music history. When it comes to teaching how to play music I do not have those skills. I had music class in school as a kid but I have forgotten most of it, and wouldn't know where to begin to teach someone else what I do remember. Thank goodness for
KinderBach
! They have filled a need I felt we had in our homeschool. Best of all, they do all the teaching, we get have all the fun!
Since music is not a required course in our state it isn't something I put a lot of effort into, unless one of the kids had interest of course. As it turns out they had more interest than I thought. KinderBach introduced them to the art of reading music and beginning to play piano. Once you can read music then learning to play other instruments later in life is easier. Although I never learned to play piano, I did play flute in Junior High. Memories of the joy I felt when playing came flooding back as I "relearned" how to read music while the kids did these lessons.
There is nothing to download and take up space on your computer, all of the lessons are streamed from the website. A high speed internet connection is required to use KinderBach online. They do offer the same
course on DVD
for those who do not have access to high speed internet, have limited use of it, or just prefer not to do the course online. You will also need a printer, basic supplies such as crayons, paper, scissors, etc. and a keyboard. It doesn't need to be a fancy or expensive one.
There are workbook pages to go along with and enhance most of the lessons. These can be downloaded and printed as needed in PDF form. If you choose the DVD option your workbook pages can be printed from a CD.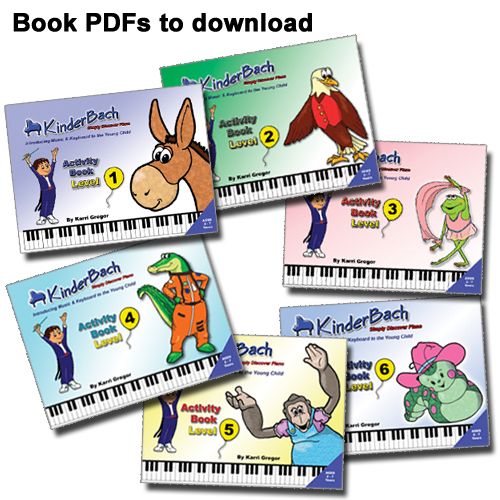 There are 6 levels of lessons, each level contains 10 weeks worth if you use 4 lessons a week.
KinderBach was designed to be used with children ages 3 to 7. I used it with my 5 and 7 year old mainly, I tried to get my 9 and 10 year olds interested but they thought it was a bit babyish looking and balked until they heard their little sisters playing their first song. I think they may be willing to give it another try, minus the coloring sheets.
We started out at the very first lesson, but if your child has already had some music instruction you can begin at whatever level you wish. I loved how the lessons started out slowly and built upon each other, they were not overwhelming at all. In fact my girls often asked to do another lesson because they wanted to keep going. This is fine, you can go at whatever pace you like. If you miss a few days for some reason it is easy to start right where you left off.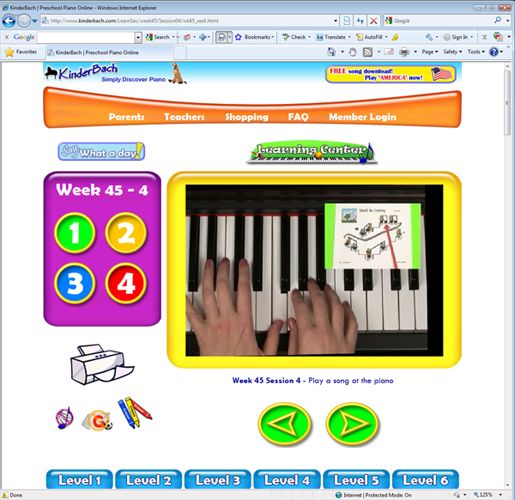 Karri is a great teacher. Her face is very expressive and her voice very soothing. She sings songs as she teaches, my girls just loved this because they sing all day long no matter what they are doing.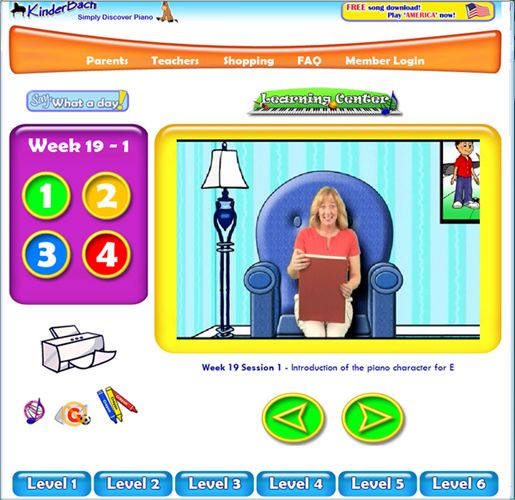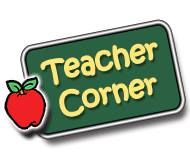 I found the teacher corner useful but we did not use it much. The lessons are self guided really, just print the corresponding workbook pages, play the video, and go. It did a lot of explaining about how the program works, and offered many suggestions for extra activities. There are a lot of suggestions and help for teaching a group if you have the desire to do that sort of thing. This is also included with your subscription.
Below is a sample of one of the songs kids eventually learn how to play. (We aren't there yet, but with perseverance we will be!)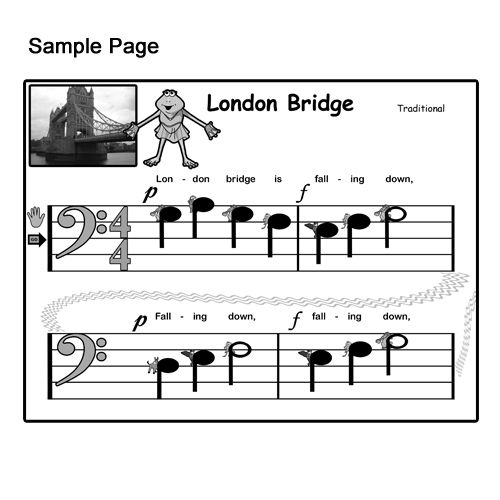 Overall we have really enjoyed using KinderBach and plan to continue with it as long as the girls have interest. We had just one simple thing that would have made using KinderBach easier for us, bigger screen size for the video. Since the two girls were watching it together at the computer they had to squeeze in to get the best view. Of course this always leads to arguing. Enlarging the screen did not help, it became blurry. We tried using the desktop computer because the screen is bigger but it didn't solve this problem. Otherwise the video quality is excellent and the sound perfect.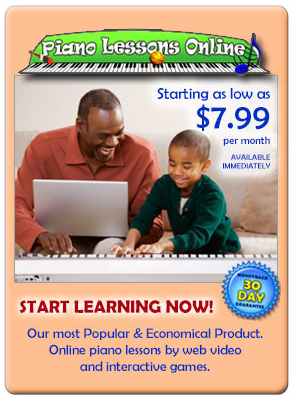 Right now a
One Year Online Membership Plus Teacher Corner
starts at just $7.99 per month, or $95.88 per year. This special price may not last for long, a regularly priced subscription is $130.00 per year. This is very affordable in my opinion, and if you are using it with more than one child in your family it is an even greater deal!
They also offer a
free trial
and a
30 day money back guarantee
. So give KinderBach a try if this sounds like something your kids would enjoy.
Connect with KinderBach.....
Facebook:
www.facebook.com/kinderbach
Facebook for Teachers:
www.facebook.com/classroomkinderbach
Twitter: @KinderBach
Pinterest:
https://pinterest.com/KinderBach/
YouTube:
KinderBach Preschool Piano