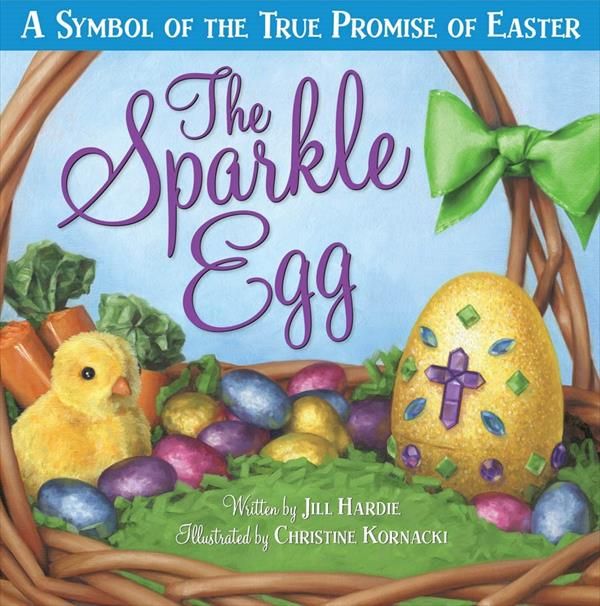 The Sparkle Egg
is officially one of my favorite books for Easter now. It was written by Jill Hardie and illustrated by Christine Kornacki, the same ladies who created a book I reviewed at Christmas time titled
The Sparkle Box
.
This beautiful 32 page hardcover book was written for ages 4-8, but let me tell you, kids of many ages (and adults for that matter) will love hearing the message of hope this book brings to life!
The story starts with a little boy named Sam who is excited about Easter. He is also feeling a lot of guilt and shame over a lie he told. His parents catch him in the lie and do a wonderful thing with Sam to teach him about how God forgives completely. He decorates a special egg for Easter, nice and sparkly and uniquely his own design. His mother tells him to put a piece of paper inside the egg with something drawn on it to remind him of things he is ashamed about.
She also tells him on Easter morning there will be a surprise in his special egg.
Finally Easter morning arrives! Sam cant wait to look inside the sparkle egg! But when he opens it up.....it is empty inside. This is when his parents get to tell him the wonderful message of what Easter is really about, and how Jesus took away all of our guilt and shame for every sin when He died on the cross for us.
I couldn't wait to make a sparkle egg with my own kids!! This is a very meaningful new tradition I plan to continue at our house every year.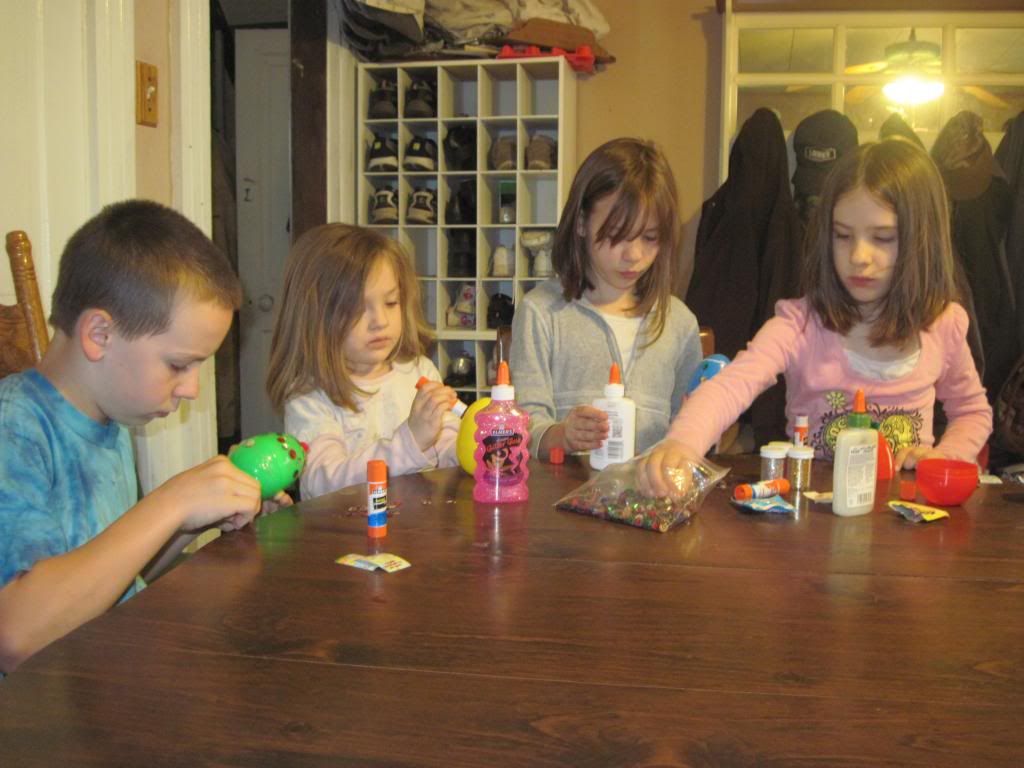 We used larger than normal eggs so there would be plenty of room inside for their slips of paper. I found these at Wal-Mart, they came with pop rocks inside for $1.00 each.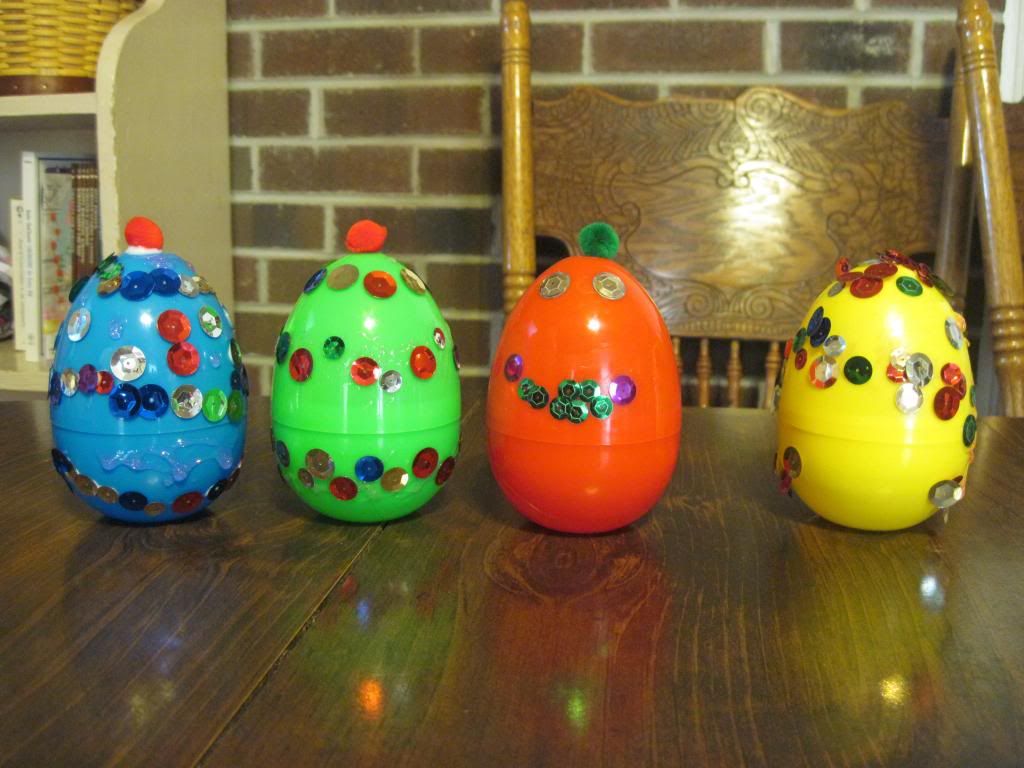 You can purchase
The Sparkle Egg
through
Ideals Books
. It is on sale right now for $13.59.
Would you like to win The Sparkle Egg book to use with your family this Easter? I get to give one away to one of my special readers! Just enter using the form below.....
"Disclosure (in accordance with the FTC's 16 CFR, Part 255: "Guides Concerning the Use of Endorsements and Testimonials in Advertising): Many thanks to Propeller Consulting, LLC for providing this prize for the giveaway. Choice of winners and opinions are 100% my own and NOT influenced by monetary compensation. I did receive a sample of the product in exchange for this review and post.
Only one entrant per mailing address, per giveaway. If you have won the same prize on another blog, you are not eligible to win it again. Winner is subject to eligibility verification.