It happens every year. Easter was meant to be a holiday to celebrate the resurrection of Jesus Christ from the grave. A time to remember how He sacrificed His life so that we could live. A chance to share this good news with others who may have heard Jesus' name but don't know the real story. Yet all the talk about bunnies and candy and spring often take precedence in the minds of our children.
Egglo Entertainment
has put a little twist on the traditional egg hunt to focus that attention back to Jesus and have fun at the same time.
What makes this product so special? Ever had an egg hunt in the dark with eggs that glow?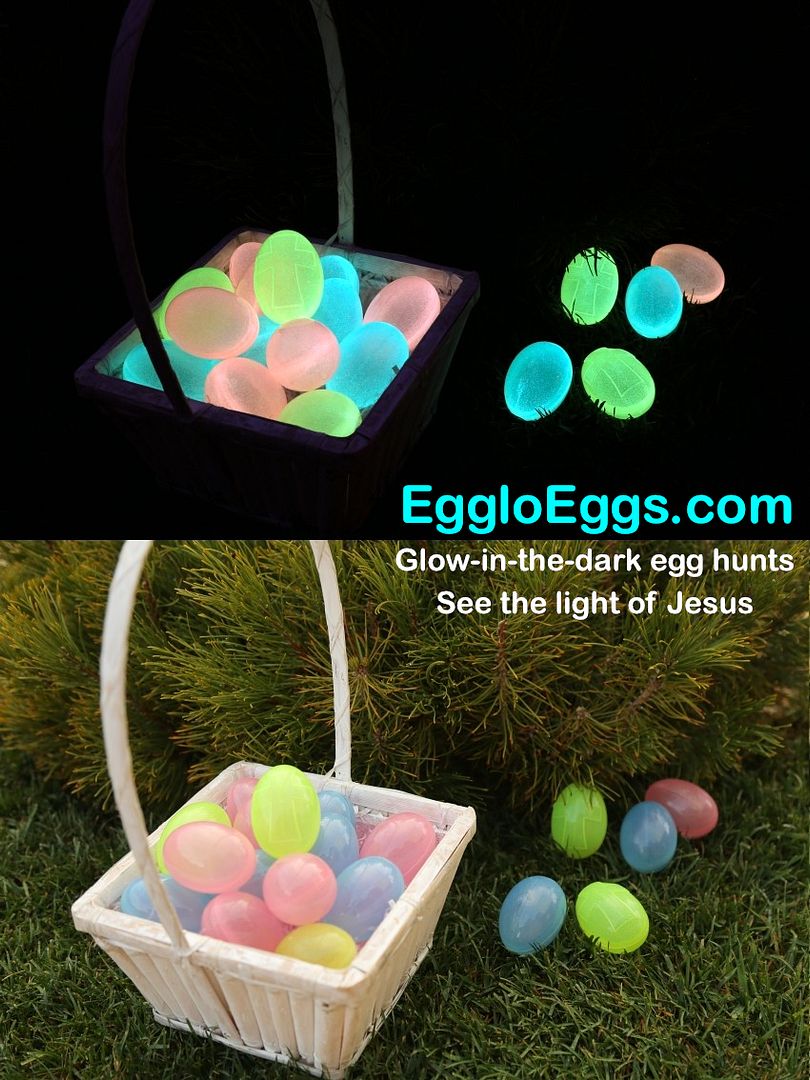 For this review we received.....
Set of 12 Glow in the Dark Egglo Eggs (11.99)
The Egg-cellent Easter Adventure Paperback Book ($12.99)
The Egg-cellent Easter Adventure Book Audio Download ($2.99)
Egglo Treasures Scripture Scrolls ($4.29)
The Egg-cellent Easter Adventure Program Guide ($14.99)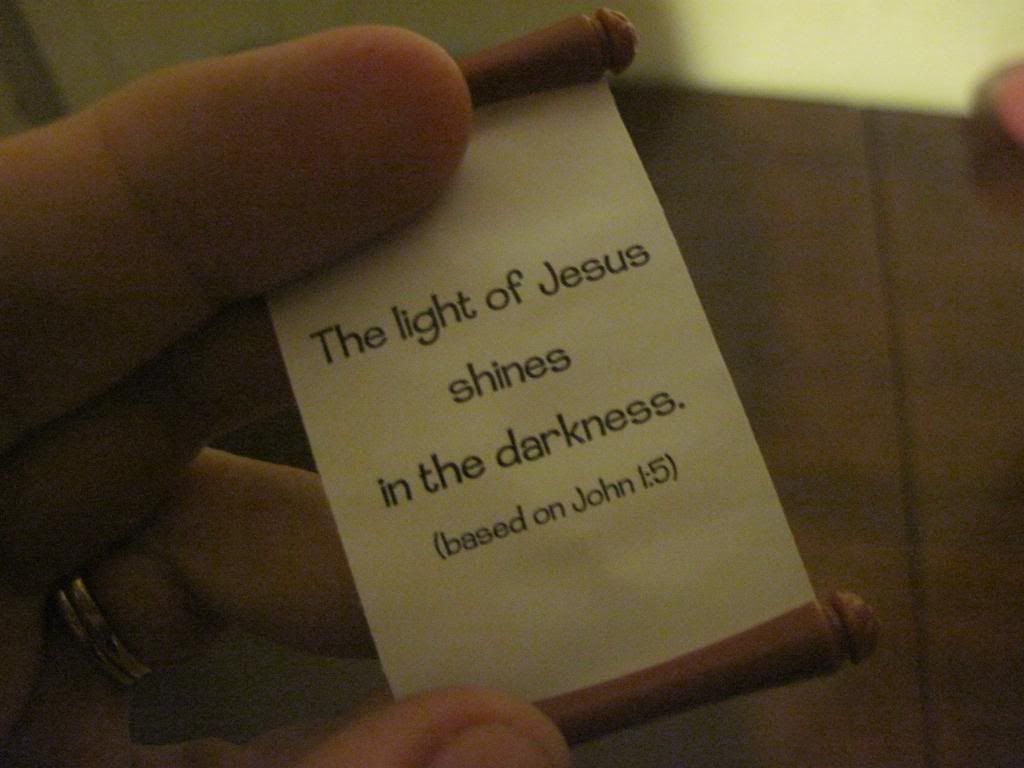 The glowing eggs represent Jesus being the light of the world that shines in the darkness. Inside each egg is a scripture scroll with a verse from the Bible about light.
There are many different ways to use these eggs in an egg hunt. We used them at home and hid the eggs indoors because the weather here has been so cold and snowy we haven't had a chance to try them outside yet. I'm glad Easter is still a month away, I really hope to do an outdoor hunt with our Keepers of the Faith Club by then.
The Program Guide gives many ideas for using Egglo eggs with a large group like a Sunday school or AWANA club. If you have a lot of kids participating you will want more than just one set of the glowing eggs, and you can also add in regular eggs too. You can also use them with just your own family if you prefer.
The Egg-Cellent Easter Adventure Storybook is a must have to read to the kids before you begin. The story is sort of long but there is an audio book you can download and play while you turn the pages of the book. Some kids have short attention spans, so by having the book read for you it frees you to pay more attention to what is going on in the room.
My girls like listening to stories over and over, so I was glad to have the audiobook! They can read along anytime they like.
I wondered if they would be disappointed to find the scripture scrolls inside instead of candy. (By the way, it was my choice to not use candy, you can do so if you wish.) They loved the little scrolls! Each girl picked out their favorite verse and insisted I take their picture with it to share with you.
They told me they know these verses from AWANA at our church. Each of them want me to ask about using this program with our club instead of the regular candy filled egg hunt we usually have. I'm going to ask! The program was designed for ages 4-13 so would work well for the Cubbies, Sparks, and T and T group.
I like that these eggs open from the sides and not the middle like most plastic eggs. The scrolls are the perfect size to fit inside yet large enough to read the verses easily. The eggs must be charged under a light before the hunt, they glow for about an hour after that.
The Egglo Eggs, scripture scrolls, and the Egg-Cellent Easter Adventure Book were all a big hit here at Stairsteps Academy!
Connect with Egglo.....
Pinterest:
http://www.pinterest.com/eggloeggs/egglo-easter-egg-hunts-about-jesus/
Facebook:
https://www.facebook.com/EggloEggs
Twitter:
https://twitter.com/EggloEggs
Instagram:
http://instagram.com/eggloeggs
YouTube:
https://www.youtube.com/user/EggloEggs
Google +: plus.google.com/113761975581466698158