For years now we have used Math U See in our homeschool, so when I heard they were developing a spelling program I was very interested in knowing more about it. Imagine my excitement when we were given the chance to review it!
The new program is called
Spelling You See
and we were blessed with an advanced PDF copy of
Wild Tales - Level C.
Note: The PDF was for review purposes only, real physical books are available for purchase.
We received for review.....
Spelling You See: Wild Tales (Level C)
Instructor's Handbook $14
Student Pack $30
Which includes 2 Student Workbooks and a package of erasable colored pencils.
My first question was, what makes Spelling You See different from all the other spelling programs out there? I bet you asked this too.
One thing I noted first was that there are no grade levels.
I really like this
, because one of my children already feels behind because in some subject areas because this child is not where "some person who determines grade levels" thinks my child should be based on age alone. Spelling You See understands that every child is different, learns differently, and has their own way of progressing.
Spelling You See was written for elementary aged children or older children needing remediation.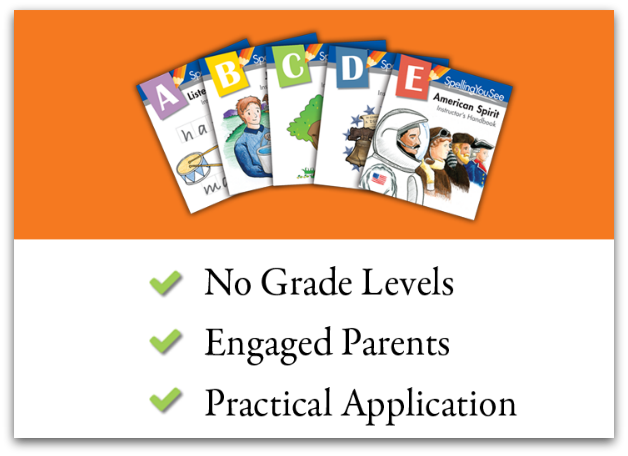 I chose Level C based on the
Readiness Guidelines
given on the Spelling You See website. This will help you decide where your child should begin. Wild Tales is divided up into 36 lessons with 5 parts to each lesson. One for each day of the school week. It is very convenient and all laid out for you to use. Lessons 1-7 give detailed directions, after that it comes naturally to you since you have been using it for a while. You can try out a
sample lesson here
!
Lessons in this level include a lot of copywork and dictation. Although designed to be short and sweet, 15 minutes or so a day, the writing part was balked at by my kid who hates writing, so it took much longer to get through for this kid. Also because of auditory processing disorders the dictation part was extremely frustrating and ended in tears nearly every day for this child. This child did not mind using the colored pencils to mark the vowel and consonant chunks however and seemed to enjoy the reading part of the lessons. The day where you illustrate the page yourself is this kid's favorite! So I have adjusted the lessons a bit so as not to make this kid hate spelling.
I used this with 3 of my children because they are close in age, the other two were able to complete the copywork and dictation quickly and seemed to enjoy doing it. One especially is VERY proud of her handwriting and loves doing these lessons.
I was skeptical that their spelling would improve, but I can say it definitely has. One of my girls likes to write little stories and make books. Compared to books she made just a couple of months ago the spelling is much better!
I plan to continue using Spelling you see as long as the kids are enjoying it!
Connect with Spelling You See via.....