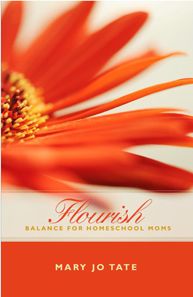 Overwhelmed
is a feeling I live with pretty much daily. I know we Moms have a tendency to put up a good front and make it look like we have it all together, but in reality we are struggling through most days. We get a lot done, but we can't help but see all that we didn't do and feel guilty. Sound familiar?
Mary Jo Tate is a mom just like us. She homeschools her 4 sons, runs a home business, and she is also a single mother. How does she do it? How does she handle all of that by herself and not go insane? Her new book has answers to those questions, and she appropriately named it
Flourish: Balance for Homeschool Moms
, because that is exactly what she wants to show you how to do!
Her book is available for purchase for $15.00 through
Apologia Educational Ministries
. I'm sure you have heard of them before, they offer fantastic Creation based science and worldview curriculum that we just love using here in our home. They do not endorse just any book, so I knew this one must be a great one!
In Chapter 1 Mary Jo tells us her story of becoming a single parent and how she started her home business so she could stay home with her boys. Although I am not a single mom now, I once was, and I could relate to her struggles.
You can read the entire first chapter by clicking the
Flourish Sample
link on this page. Go do it!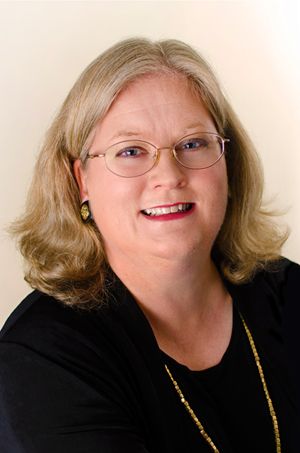 I love her open honesty in this book. She never comes across as a know-it-all or pretends she has always had things figured out. She made a decision to actively pursue her own goals for her life and shares how she did that and what worked for her.
She also states that not everything she shares in her book will work for everyone.....
"But there is no one right way to do all of these things. Take what you read here and adjust the principles to fit your own lifestyle. Test them, tweak them, and refine them. Pray to discern which are important for your family's life."
This statement gave me the freedom to read her book and not feel like I had to do everything just as she did in order to succeed. Thank you Mary Jo! I did just that, I read your wonderful ideas and I used some parts and some were not going to work for me. As a result I am beginning to feel like I have more control of my life.
Are you a planner? I'm not for the most part. I do keep a to-do list but I have never really sat down and made goals and plans to achieve those goals. I didn't even know where to start before reading Flourish. Sometimes just starting is overwhelming in itself isn't it? Mary Jo breaks down these tasks into bite size chunks, and with the help of the planning forms she includes n the back of the book I am making progress!
I will never be one of those super organized people, and I know this. That is OK, I can use this new knowledge in a way that fits me and my family and still have any benefits!
There are chapters written especially for single mothers and home business owners. These chapters may not apply to you but read them anyway. I bet you know some single moms, and they could really use your encouragement! Maybe you have thought of starting a home business of some sort but have never taken the plunge because you feel like you are already overloaded with work. You may re-think that.
So, dear mom out there who is struggling, do yourself a favor and along with all that curriculum you are buying at this time of year get a book for YOU! If you don't take care of yourself who will?

Read other reviews of Flourish by clicking the banner below.
Connect via.....
Facebook:
https://www.facebook.com/FlourishAtHome
Twitter:
https://twitter.com/maryjotate