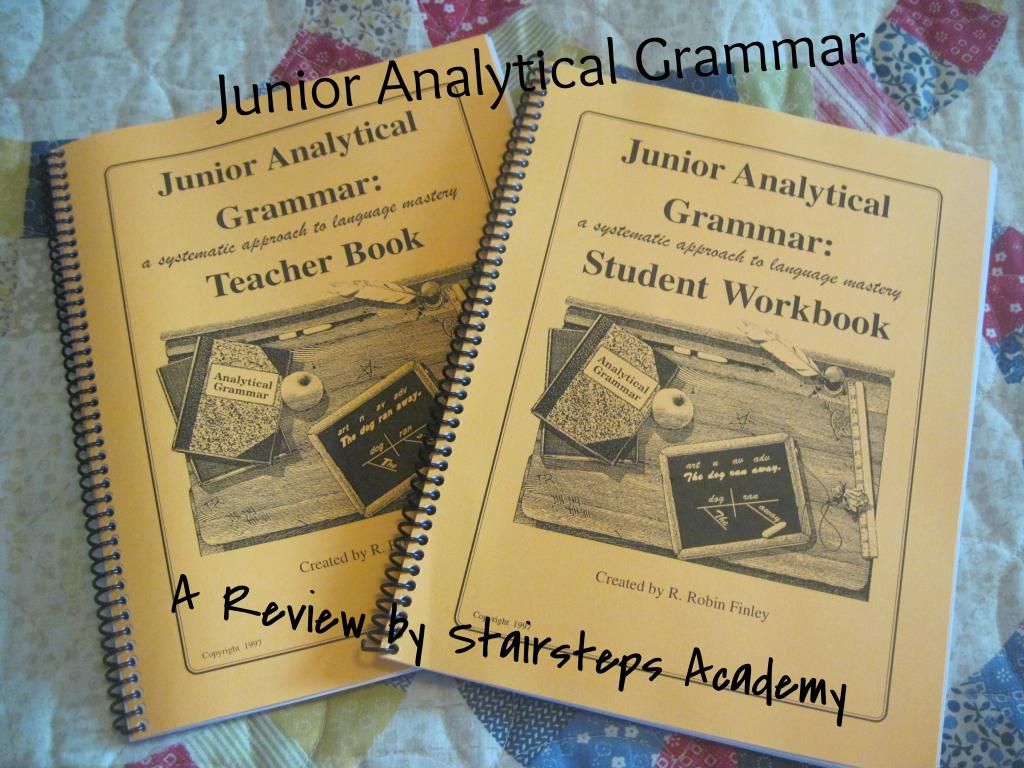 I have always been a lover of words, of writing and reading them. One of the things I hoped to instill in my own children is this love of English. So far I have one child that fits this description, my almost 10 year year old, River.
When given the chance to review
Junior Analytical Grammar,
written for 4th and 5th graders from
Analytical Grammar
, she couldn't wait to try it out! I love it when I have such a willing guinea pig, especially in a subject that many kids do not enjoy.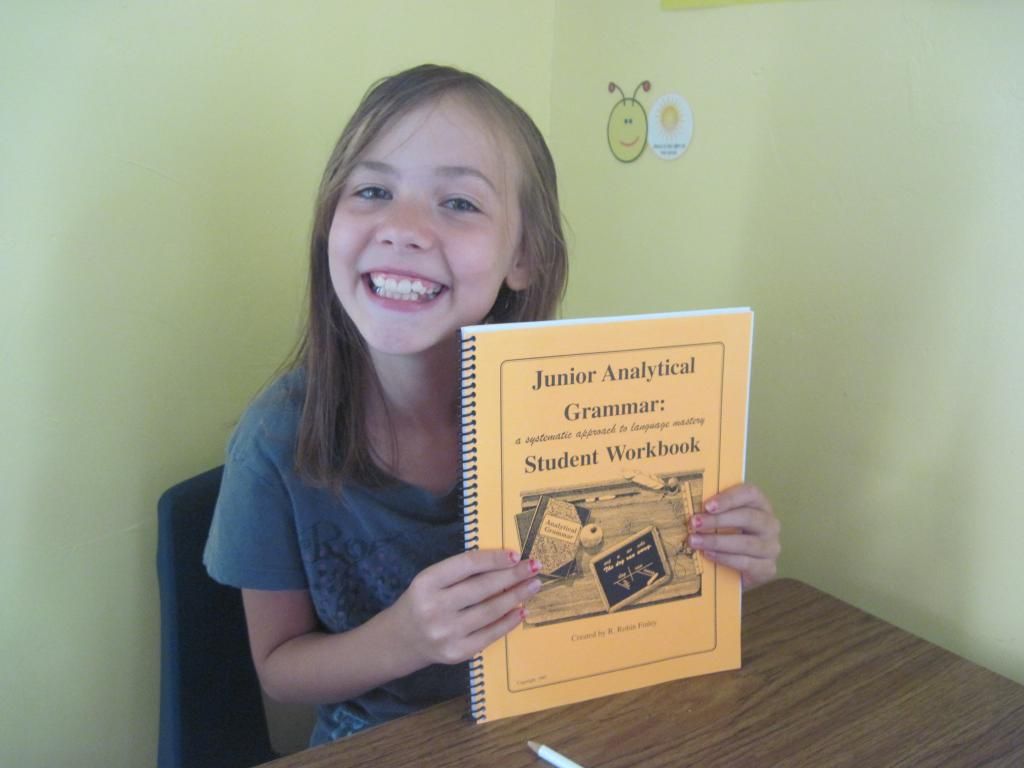 The set we received included a Teacher Book and a Student Workbook ($39.95). Both are paperback and spiral bound. The workbook is consumable, so if you have more than one student be sure and get one for each. Additional student workbooks are $19.99.
The lessons are broken down into 11 units. It is recommended not to complete more than one unit per week, and there may be some units you will spend more than a week on. Use it however it works best for your child. It is also recommended that if your child does not seem ready after a few lessons to put it away and try again later. I love that the authors say this, a child who is pushed too soon will only become frustrated and resist.

The 11 Units include.....
Nouns
Articles and Adjectives
Pronouns
Prepositions
Subject and Verb
Adverbs
Patterns 1& 2 (Refers to types of sentences, I didn't know what this was before either!)
Pattern 3
Linking Verbs and Patterns 4 & 5
Helping Verbs
Conjunctions and Compound Situations
How we used Junior Analytical Grammar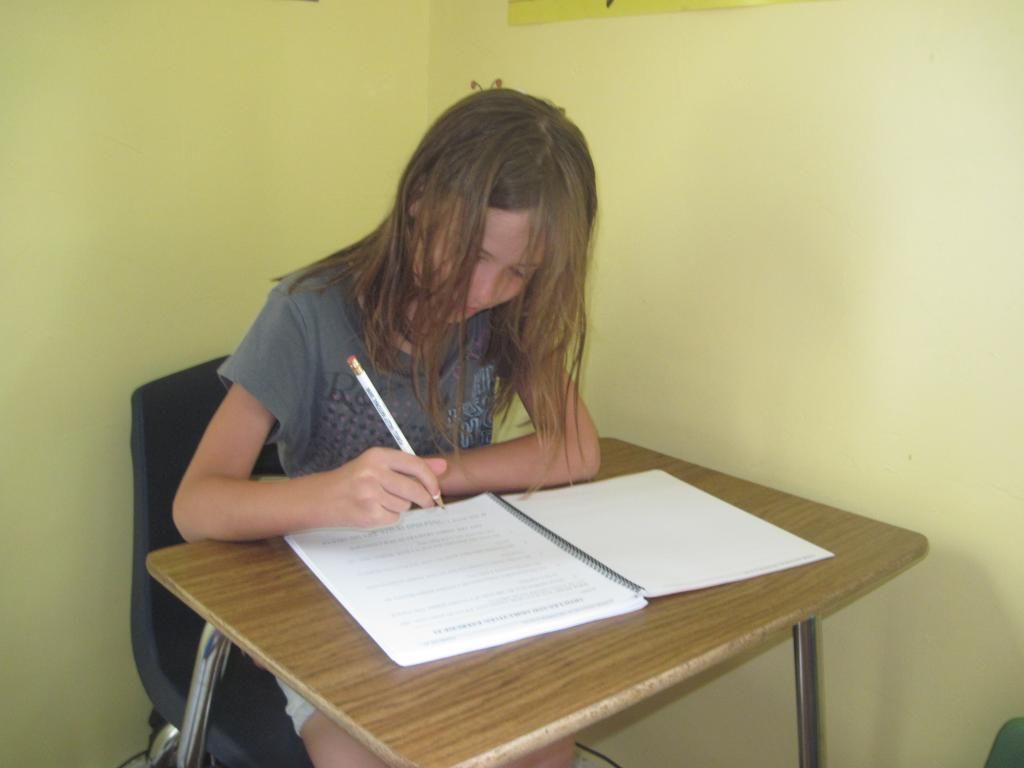 I started by reading the short beginning section in the Teacher Book. There is a guide for what to do daily and a brief overview of each Unit where she also shares tips and tricks that may be helpful. I followed her suggested plans so each days lesson was really pretty short.
River would often ask to keep going, so at first we did. She seemed to already know nearly everything and I was afraid this might be too easy for her but then we hit Unit 4 where she began to learn about diagramming sentences. So here is where we slowed down and worked at the pace that wasn't overwhelming for her.
I have to say that little by little we got through that unit and she is still loving the English language! We continued on in the same way, never pushing her but gently working on each new Unit until she understood completely and felt she had "mastered it" before moving on.
What we thought of Junior Analytical Grammar (JAG)
Although my daughter thought it was too easy at first it did become challenging for her. She said she is liking it and has asked to continue with JAG Mechanics when we finish this workbook, which is the next step.
I found it very easy to teach with the Teacher Book, there were some parts that are new to me or I don't remember learning so having the answers was a blessing!
We were both glad the lessons are short and there isn't a crazy amount of writing involved. I think JAG is the perfect prerequisite to the more advanced Analytical Grammar program. You can read reviews about this program also by clicking the banner below.
The one thing I would like to see added is a clear protective sheet on the front and back cover of the Teacher Book. Since this is re-useable it would be great if it were a little more sturdy. My cover page has already started to tear off. I plan to use this at least two more times when my little girls get bigger so Ill probably have it rebound. I wouldn't change the program itself, I think its great the way it is!
Connect with Analytical Grammar via.....
Facebook –
http://www.facebook.com/analyticalgrammar
Twitter -
http://twitter.com/AnalyticalGram