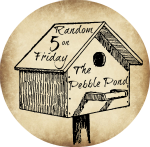 God willing we will be getting a REAL vacation in September!
Yesterday my much missed friend came home, she and her family have been gone since the beginning of June. Cant wait to hang out with her and catch up!
Today is also the first day of our state fair. We live close to the fairgrounds so the craziness and traffic can be a problem if we have to go to town. I tried to avoid all that by grocery shopping early. There is even a back road to our church. It pays to know back roads!
I have our first field trip of the school year planned for our group, its going to be a fun one too. We are visiting an orchard and get to learn all about whet they do there.
I canned 46 quarts of peaches from the above orchard this past week. Its the only thing I have canned so far. I was hoping for more from the garden, but its been a dry year so not so much to can out there. Oh well, God will provide!
Have a blessed week!