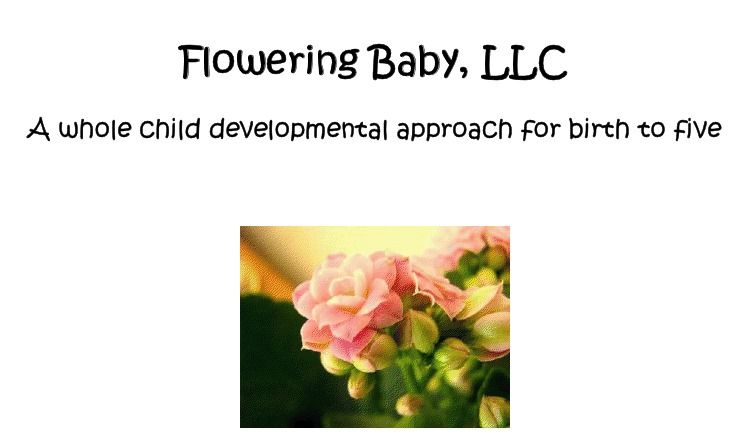 Flowering Baby
was started by a mother / daughter team, read their story
here
. I think it would be so fun to do a project of interest with my Mom, I bet they had a lot of fun creating the guides for this preschool program. There are 5 volumes to choose from, starting at birth to the age of 5. We reviewed two volumes,
Three to Four Years
and
Four to Five Years
.
My daughter, Star, often doesn't get all the attention she deserves around here in this full house. I have plenty of things to keep her "busy" while we have school, and she always listens in while I read, even if the topic isn't interesting for her. She just likes being with us, and being included in everything we do. I was excited about trying out age appropriate lesson plans already written out just for her.
Star turned 4
during our review, so I used activities from both Volume 4 and 5.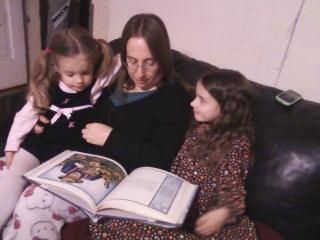 These volumes have two parts. The monthly / daily guide includes activities such as reading books to your child, math, science, music, psychical activities, ABC's, Spanish, etc. The theme curriculum focuses on topics of interest to your child, holidays, etc. Star got to enjoy the birthday and winter themes.
Many great books are on the book lists, but if you do not own them or cannot find them at your library you are free to choose other books. If an activity is listed that your child dislikes, just skip it. This curriculum is meant to be easy to use and enjoyable for everyone, so don't feel like you have to do every activity exactly as it is written. I mention this because if you have a child under 5 you may be new to homeschooling. Believe me, all homeschoolers change things to suit their own individual child/family, and it is perfectly
OK
to do that! It is one of the GREAT advantages of homeschooling!
If you thought, after reading all of that that, it must take a long time to get through the activities each day, let me ease your mind about that. I spent no more than 30 minutes each day doing these activities with Star, and that included cleaning up after any crafts or food related fun. Take a peek at a months worth of activities by visiting the
Three to Four
or
Four to Five page
. Scroll to the bottom of the page for the link to the samples.
I asked Star what her favorite activity was and she said, "Making Cake!" (Part of the Birthday Theme)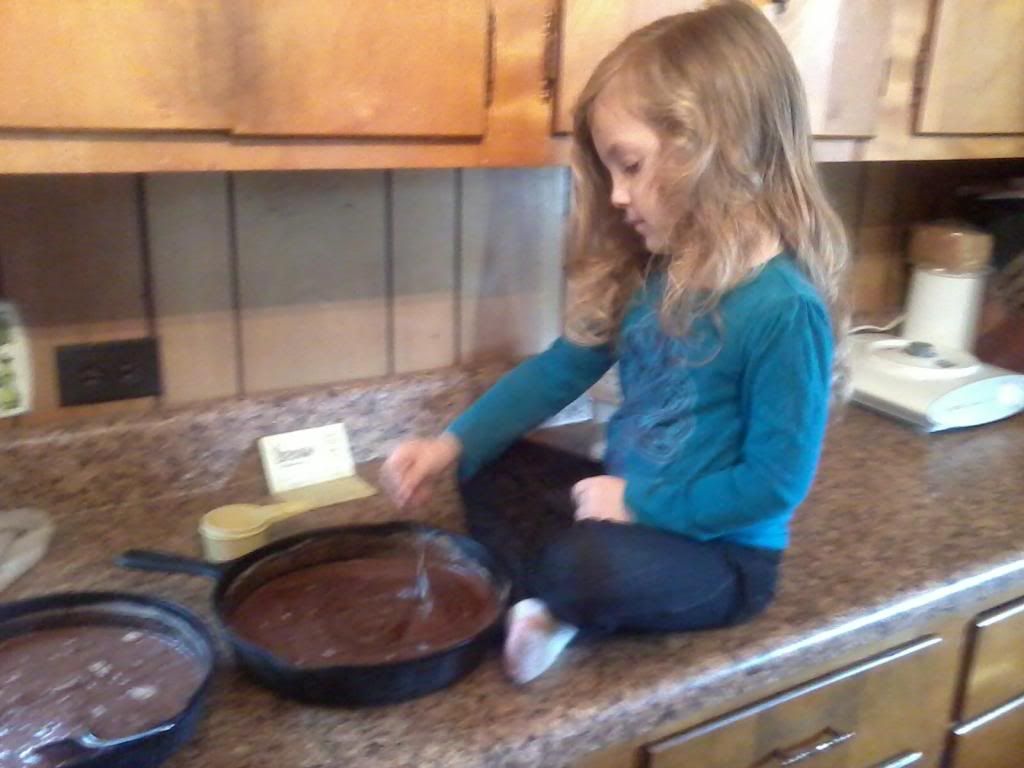 Other activities she loved were the story books, cutting and pasting, playing dress up, and anything involving music and singing. At first she didn't want to write her ABC's, but she would sing them, so that is what we did. I tried again 2 weeks later and she now asks to write her letters. She and I give Flowering Baby a big two thumbs up! I recommend it for anyone wanting more special time with their little ones!
Flowering Baby
has generously offered you a 10% discount on any of their products! Use code "Blog10" during checkout.
Three to Four
and
Four to Five
are available on CD for $38.00 each. Editions for
Birth to One
,
One to Two
, and
Two to Three
years are also available for $30.00 each. The entire collection can be purchased for $132.00. A download version is also available if desired.
Read reviews of the other age groups by clicking the banner below.

Disclaimer: I received a free copy of this product through the Schoolhouse Review Crew in exchange for my honest review. I was not required to write a positive review nor was I compensated in any other way. All opinions I have expressed are my own or those of my family. I am disclosing this in accordance with the FTC Regulations.