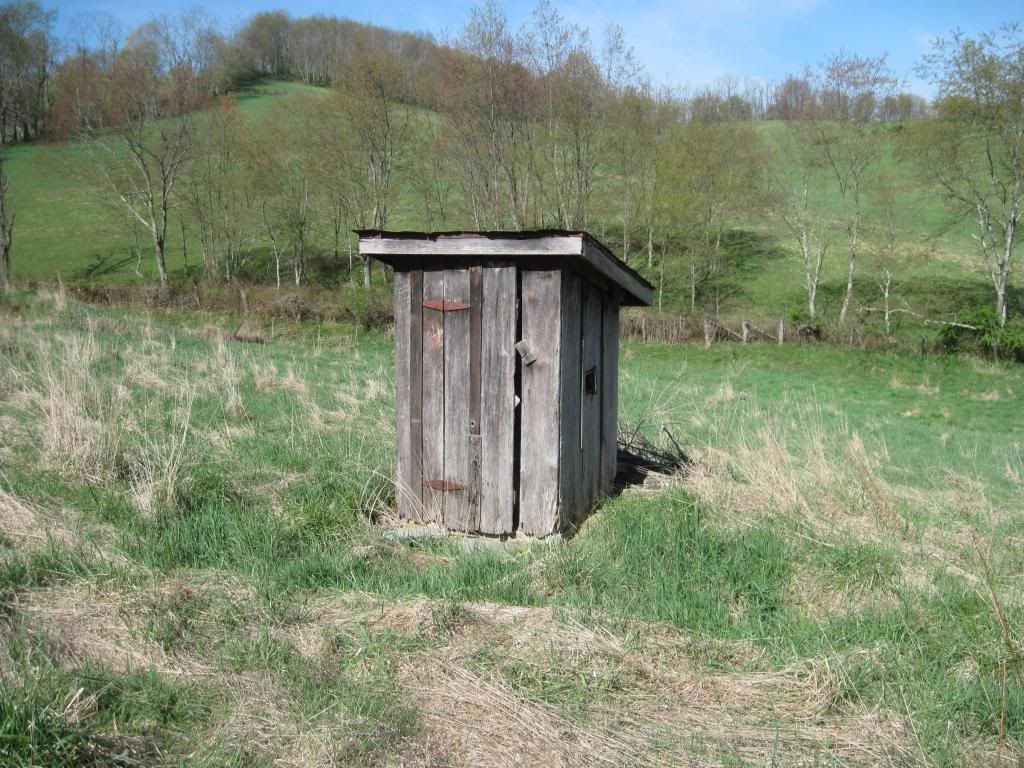 Now isn't it the cutest bathroom you have ever seen? No? Check out the inside, its so well designed! Most of these were made with boring seats facing out, but this one was made in the corner. Fancy schmancy!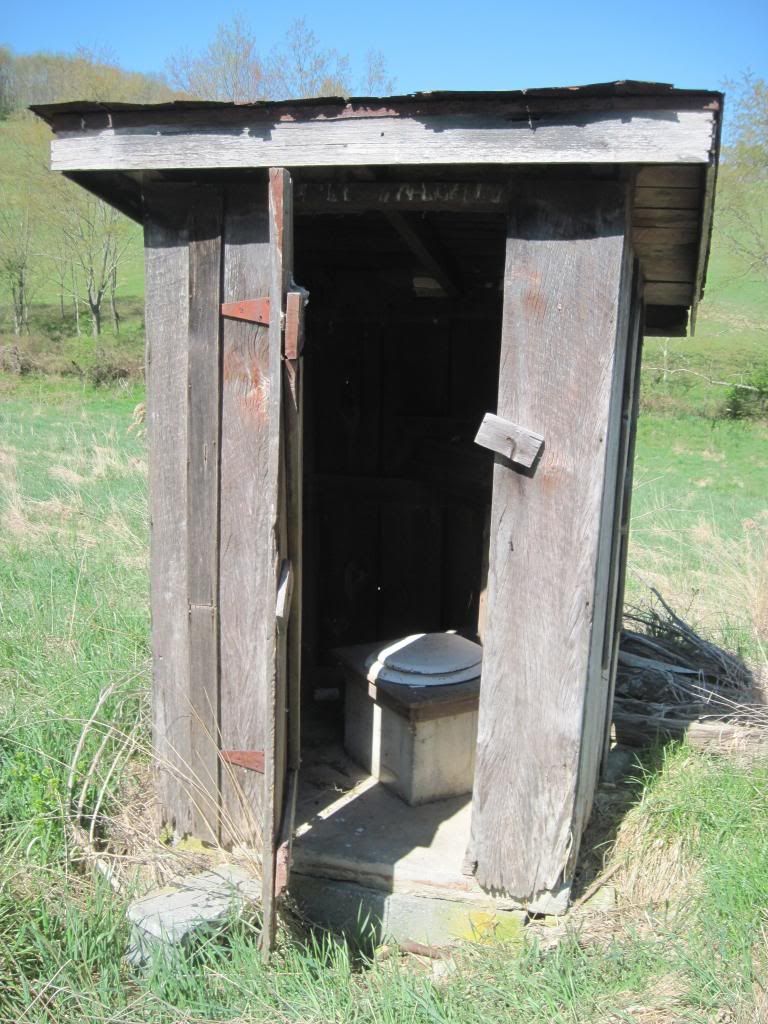 Ok ok, that really IS outside but there is an indoor bathroom too. It needs the most work of any room in the house in my opinion, and it isn't much bigger than the outhouse. But in the middle of the night its way better! Ive been there and done that. Midnight trips to the outhouse, in the middle of winter, and pregnant to boot make great memories, but at the time it wasn't the most enjoyable experience. LOL!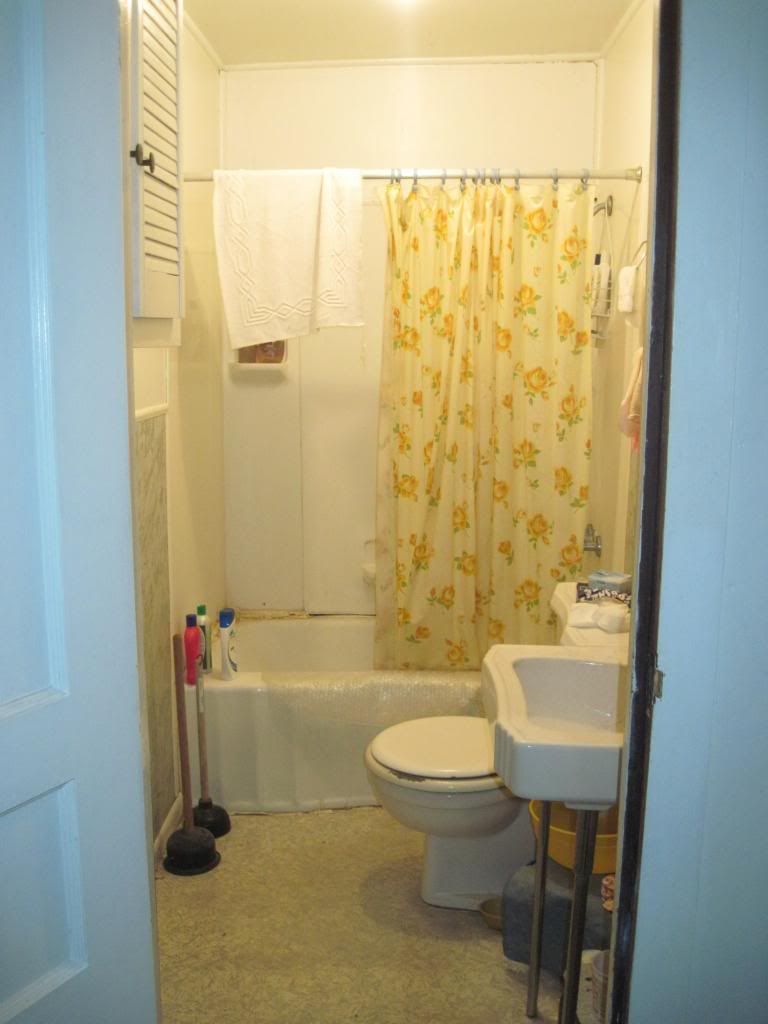 The Appalachian Engineering in here leaves a lot to be desired. Its all fixable though.
Well that concludes the tour of the house inside and out. Next up are pictures of the fields, ponds, and the barn! See the other parts of the house.....
Farm Kitchen
Farm Living Room
Farm Dining Room
Farm Bedrooms
Farm Bathroom
Farm Pictures (outside)