Here are pictures of the kitchen, its long and narrow. You can see where the roof has been leaking in the corner.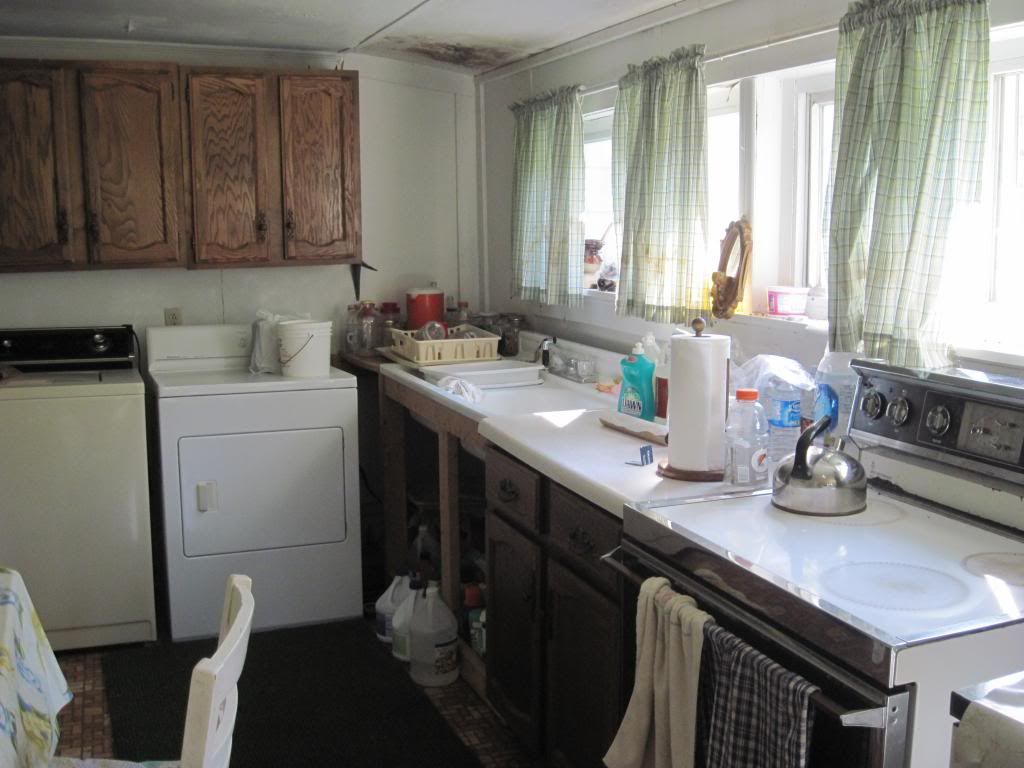 The appliances will be staying, and I think all the furniture in here too.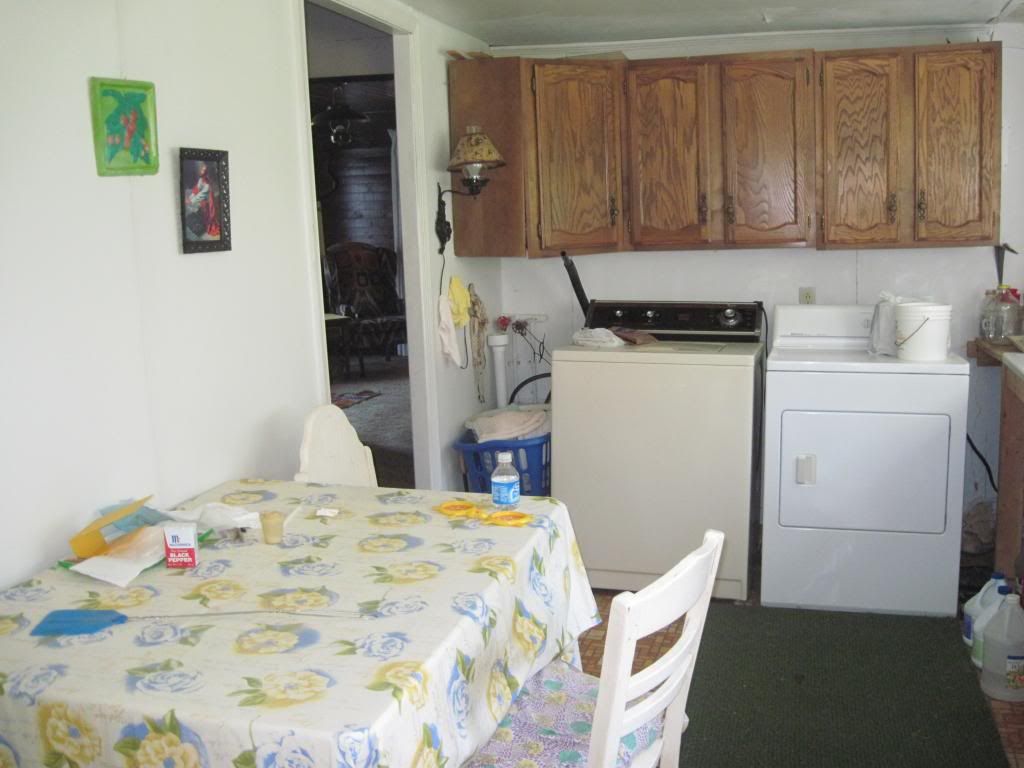 I love cute old metal cabinets :)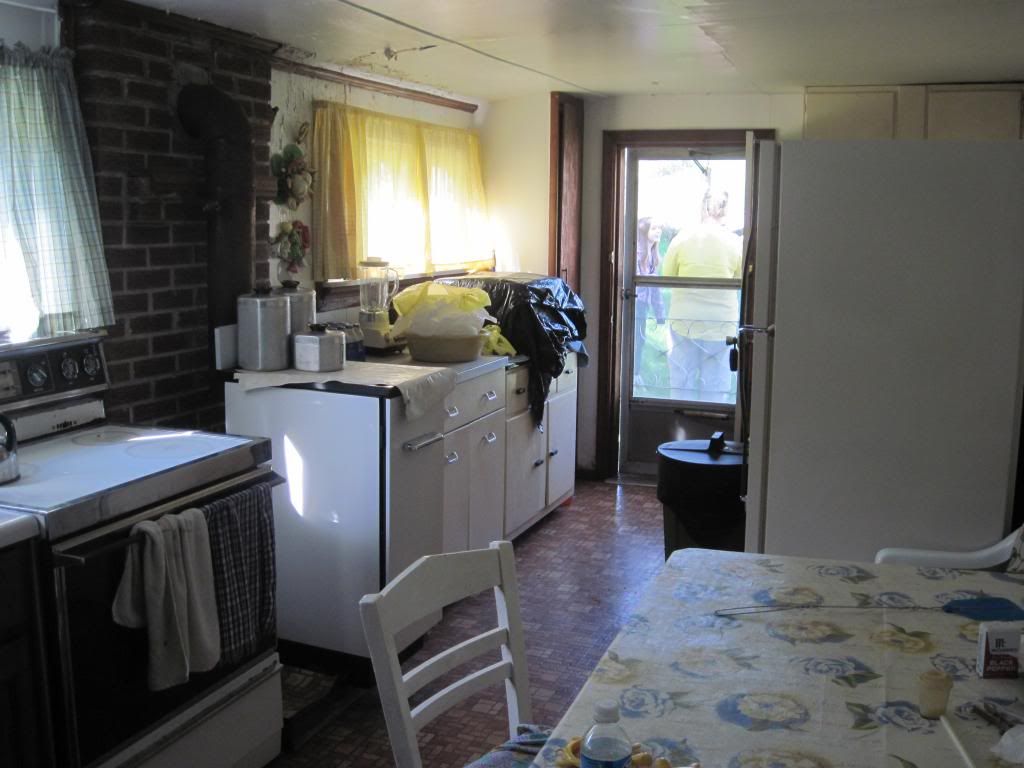 Hope that deep freeze still works!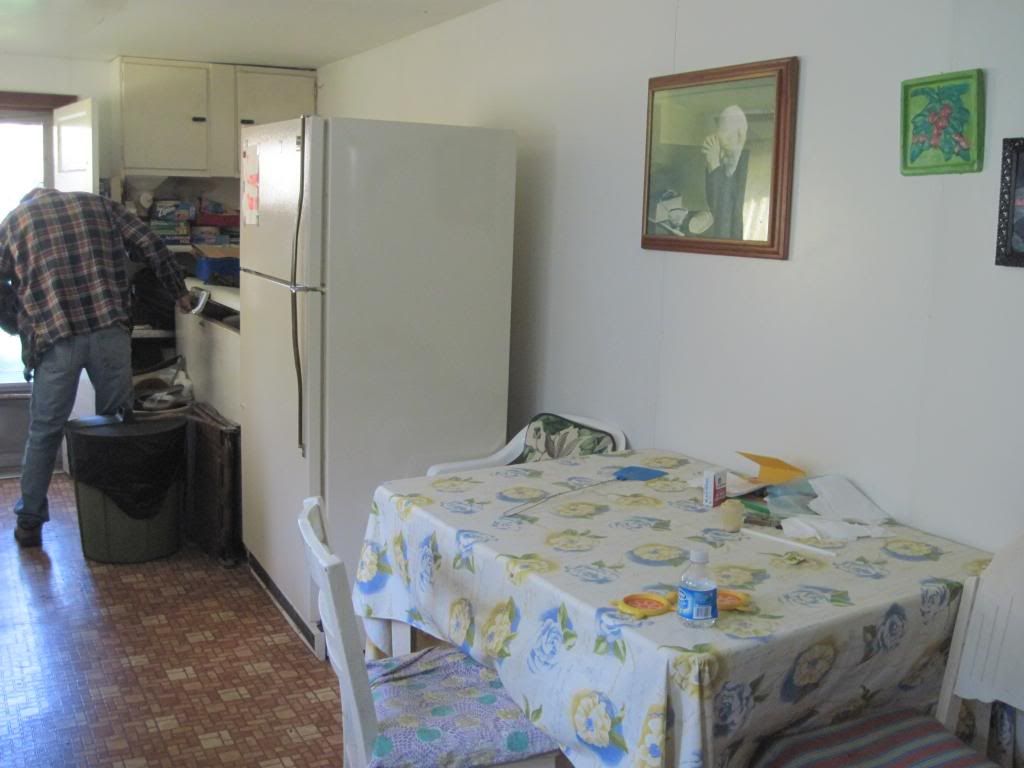 We both love this little wood cookstove! I had one of these in my bus years ago :)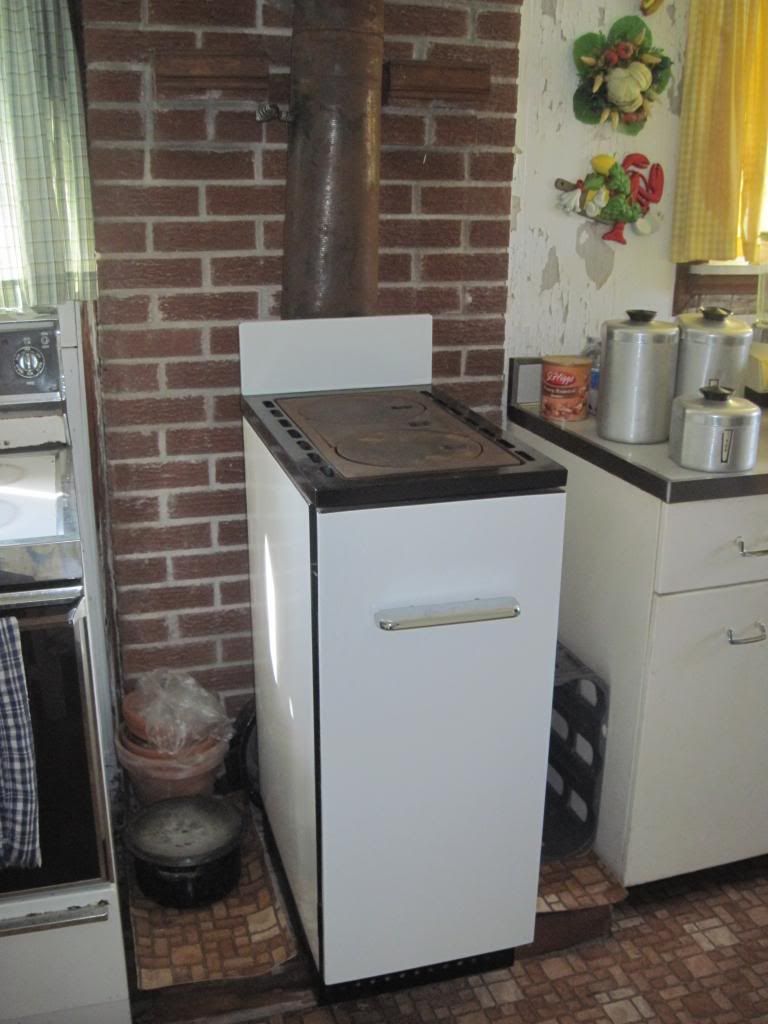 The sink is nice and big. Ill be putting a curtain over that and getting rid of all those chemicals ASAP. I have the perfect fabric already :)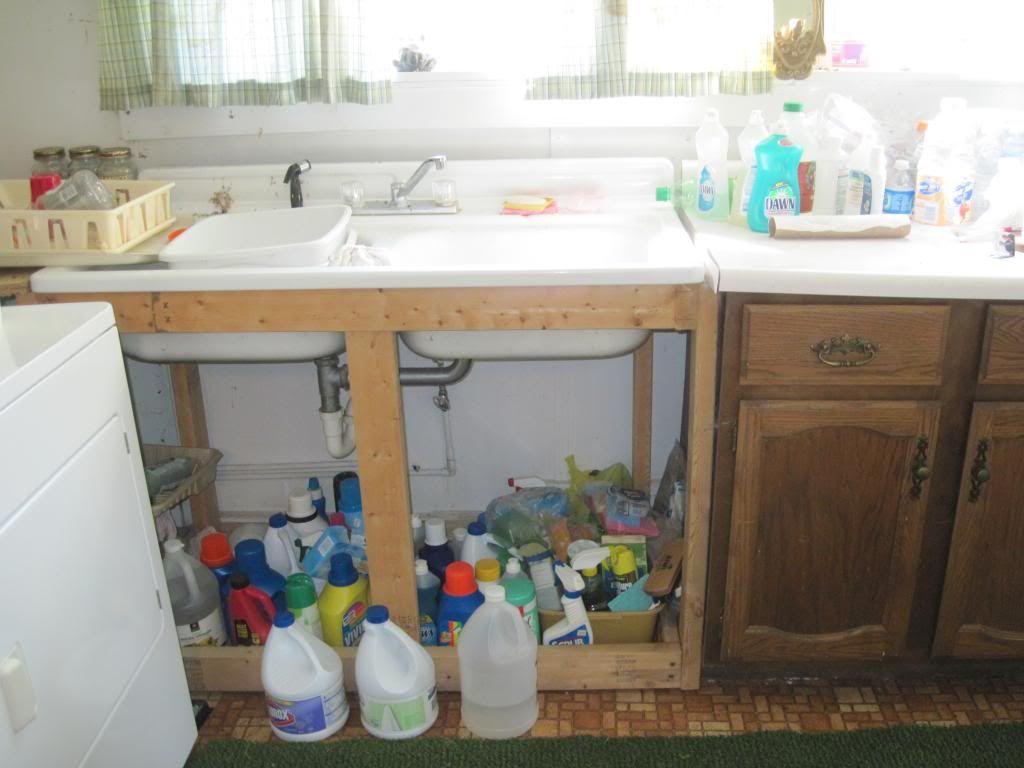 Thats it for the kitchen. See the other parts of the house.....
Farm Kitchen
Farm Living Room
Farm Dining Room
Farm Bedrooms
Farm Bathroom
Farm Pictures (outside)