I love this room, it may be my favorite! Such interesting furniture and cute wood walls. Someone painted the wood in this room, which is unfortunate, but its still cute.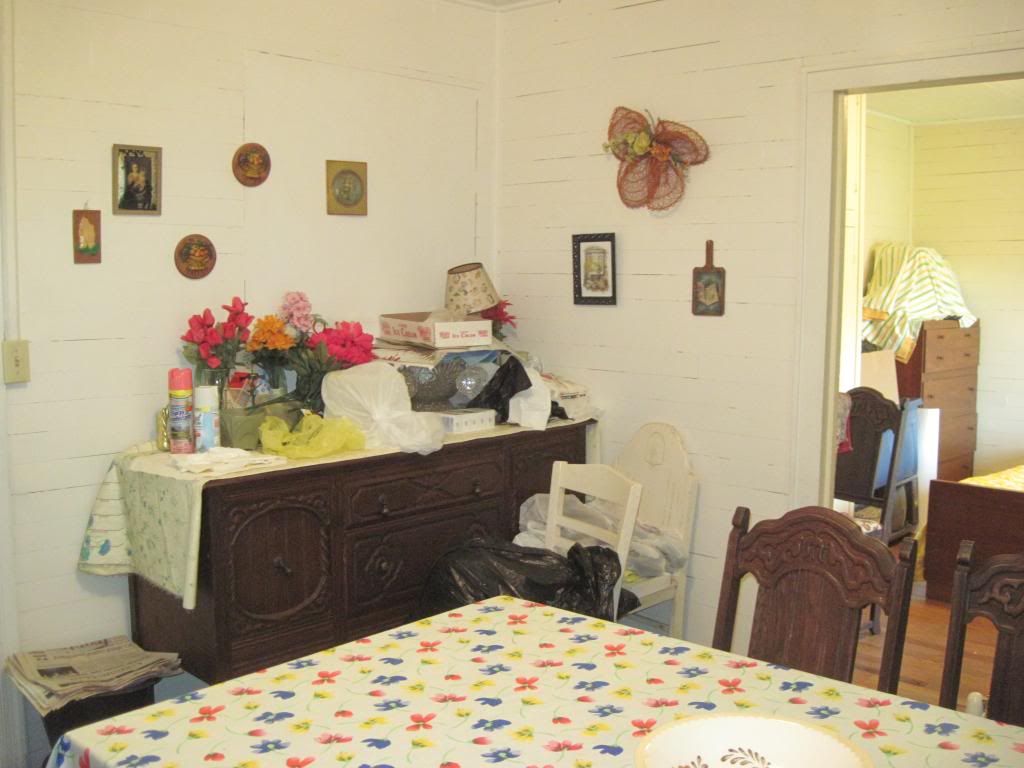 I just love that cabinet! I hope it stays!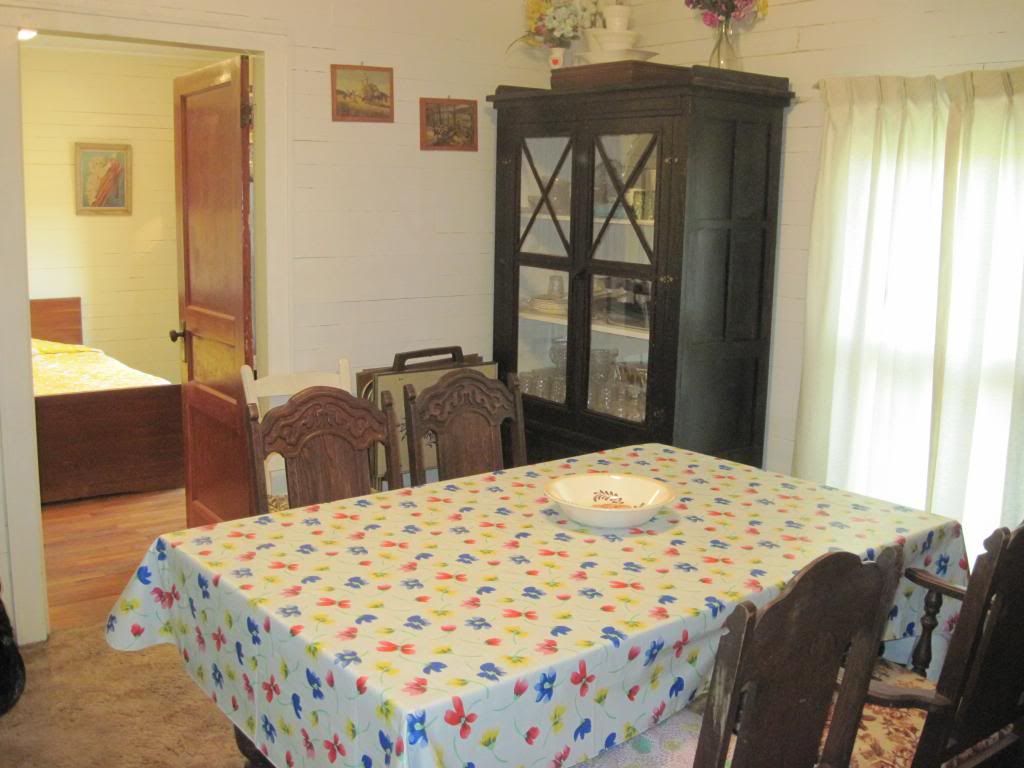 This cabinet is built into the wall. Love it! The sewing machine is not staying. Boo. LOL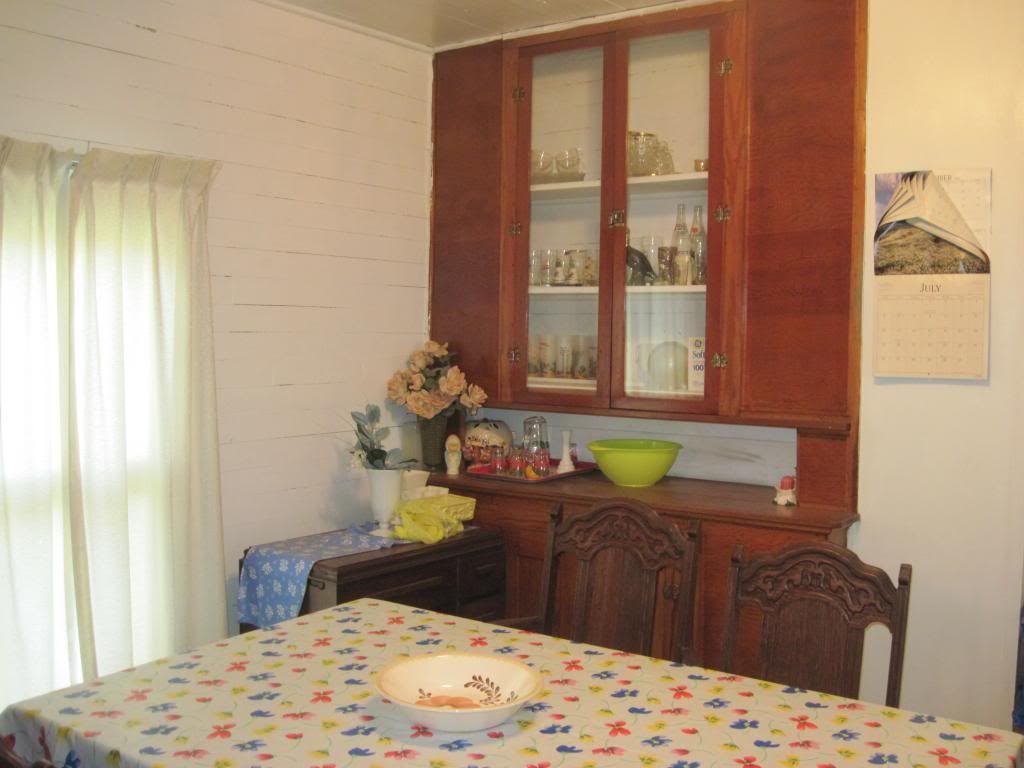 See the other parts of the house.....
Farm Kitchen
Farm Living Room
Farm Dining Room
Farm Bedrooms
Farm Bathroom
Farm Pictures (outside)