The living room is cute and cozy too, the walls in this room have not been painted (YAY!) but it does make the room seem darker. Im ok with that :)
I didn't take a picture of the ceiling but it looks just like the walls. Its such pretty wood! Look at those door frames, just like the ones in our house. I am SO glad this room wasn't painted!
I don't know if I can handle that carpet or not. Depends on whats underneath. I have grown to loathe carpet over the years.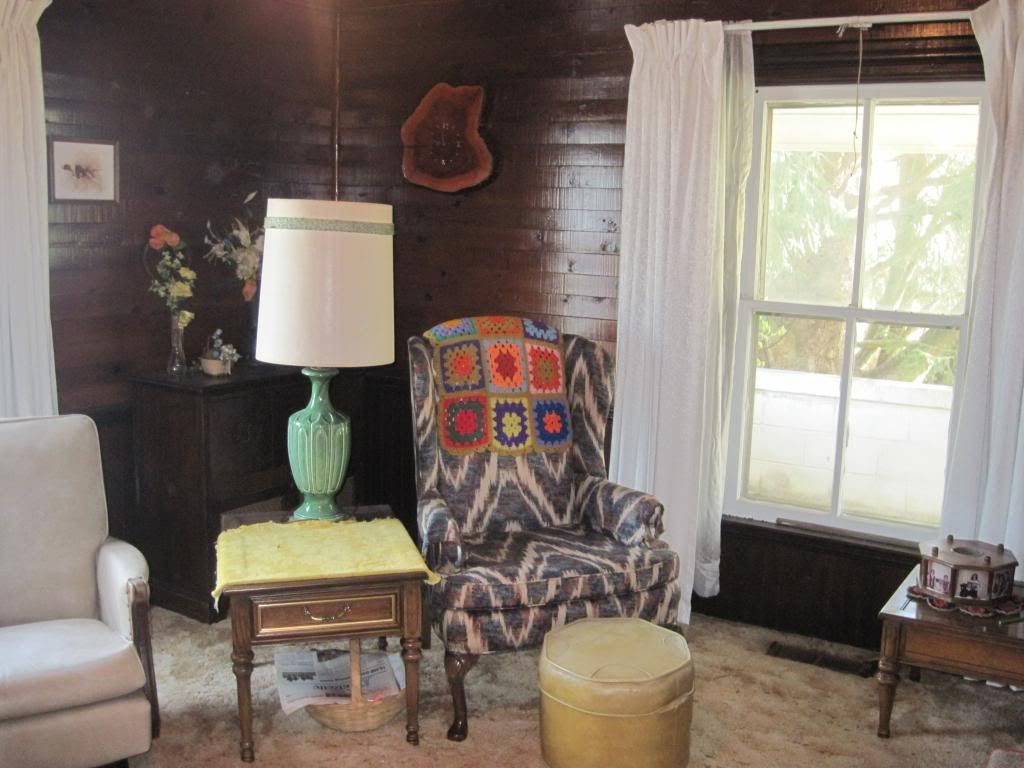 See the other parts of the house.....
Farm Kitchen
Farm Living Room
Farm Dining Room
Farm Bedrooms
Farm Bathroom
Farm Pictures (outside)